Splunk Enterprise Security
Splunk Enterprise Security (ES) runs on top of the core Splunk 'Big-data' engine, extending the Splunk core capabilities for security team workflows. Use Splunk Enterprise Security to view security event metrics on dashboards across security domains in context with data from non-traditional data sources. ES supports drill-down into raw data for root cause analysis and also allows you to 'pivot' on any single piece of information to broaden an investigation.
Security Posture
See real-time status of the organization's security posture over the last 24 hours.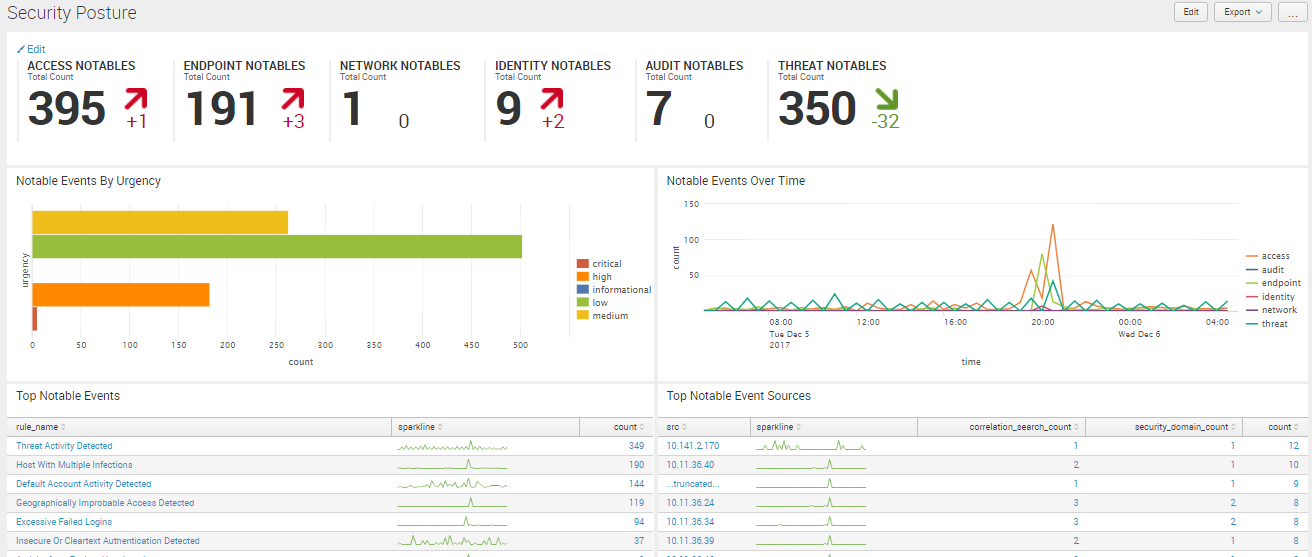 The Security Posture dashboard displays an SOC-style view of key metrics across security domains. Splunk Enterprise Security provides a library of prebuilt security indicators that support situational awareness and continuous monitoring of security domain risk.
Identity Investigator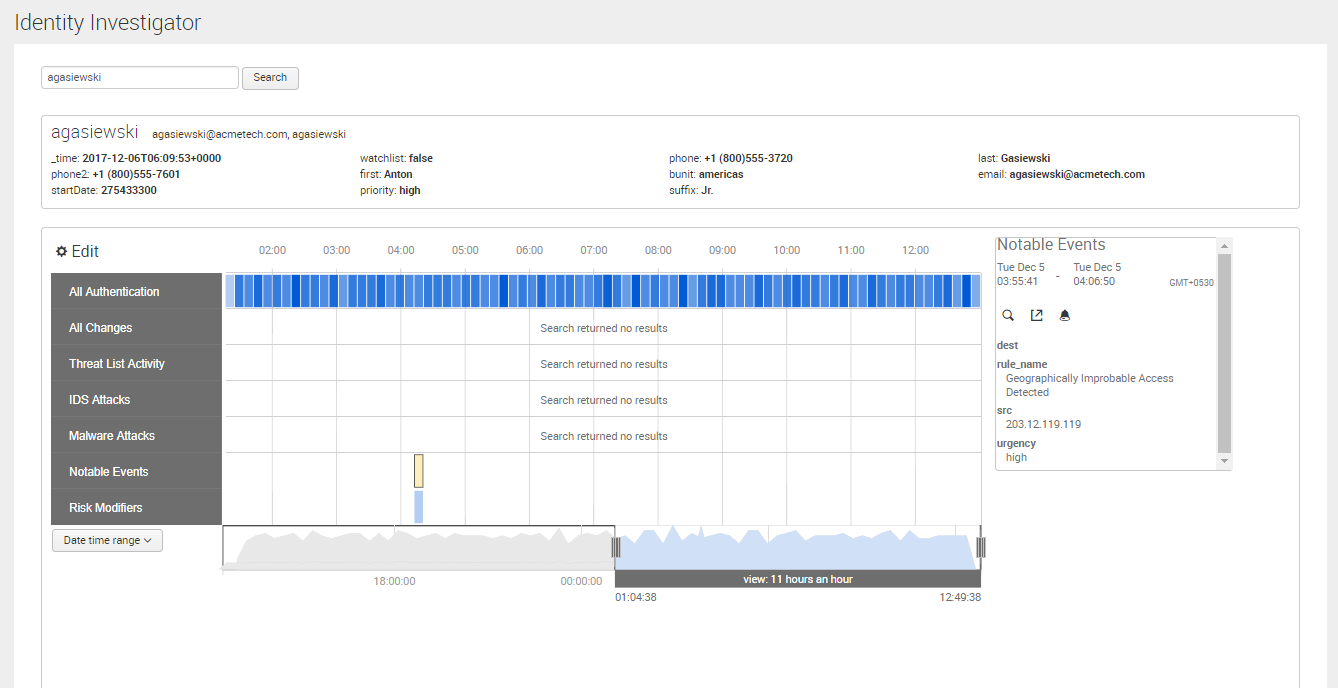 The Identity Investigator dashboard displays information about known or unknown user identities across a predefined set of event categories, such as change analysis or malware.
Incident Review
Work directly with notable event.
Use the Incident Review dashboard to find, assign, analyze, and update notable events. Because the link to Incident Review was initiated from another dashboard panel, the Incident Review dashboard opens with a search for Host With A Recurring Malware Infection notable events and scoped to a narrow timeframe.